28 December, 2020
6 Immunity booster drink recipe
Comments : 4 Posted in :
Immunity booster Drink
on
by :
Rakhi Menon
6 Immunity booster drink recipe
Hello every one, am Rakhi Menon here is some healthy Ayurvedic drinks to build up your immunity
The world has been facing an unprecedented crisis for the past several months. Coronavirus (COVID-19) has affected almost all countries and there is still a sign of a vaccine. The only known ways to protect ourselves from this virus are – maintaining proper hygiene and following social distancing. However, there are other ways that might boost your immunity and offer protection from various infections also from cough and cold.
(6 Immunity booster drink recipe)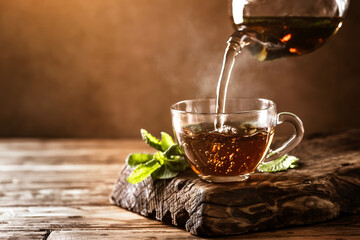 One such effective way is homemade kadhas (drinks). Kadhas are basically Ayurvedic drinks that are prepared with certain herbs and spices. These homemade drinks are easy to make and might help strengthen your immune system as well. These kadhas are effective and are recommended by several traditional medical practitioners too.
These were some helpful and effective homemade drinks to fight infections. They may help offer relief from various health issues like cold, cough or fever.
So, here are some easy-to-make homemade drinks/kadhas that might help fight against infections like COVID-19.
Tulsi kadha (Tulsi – holy basil) (6 Immunity booster drink recipe)
This homemade tulsi kadha for immunity might help improve your digestion as well. It might offer relief from any kind of cold or flu. You can have this tulsi ka kadha 1-2 times a day as it might boost your immune system and it may help fight infections as well. Also, this immunity boosting kadha has been recommended by the Ministry of Health and Family Welfare as well.
Ingredients:
4-5 Tulsi leaves,
1 Ginger,
3-4 Raisins,
Black pepper powder (1/4 teaspoon),
Cinnamon powder (1/2 teaspoon)
How to prepare:
Add two glasses of water in a pan
Add tulsi, black pepper powder, cinnamon powder, ginger and raisin
Stir this mixture and let it boil for around 15 mins
Let it cool down for a while and then strain it using a strainer
Dalchini kadha (Dalchini – (6 Immunity booster drink recipe)
Also known as cinnamon, dalchini is known to contain various medicinal properties. It is loaded with a wide variety of anti-oxidants and contains several anti-inflammatory properties. This dalchini kadha for immunity may help lower the blood sugar levels and might even prove to be the most effective homemade kadha to fight infection.
Ingredients:
Cinnamon powder,
Water,
Honey
How to prepare:
Take half teaspoon of cinnamon powder
Add it in a cup of water and boil it for sometime
Add a teaspoon of honey and drink this kadha for immunity
Giloy kadha (Giloy – Tinospora cordifolia) (6 Immunity booster drink recipe)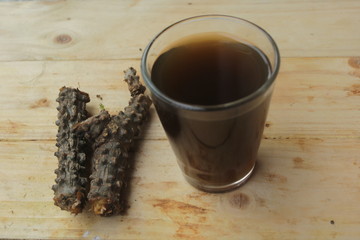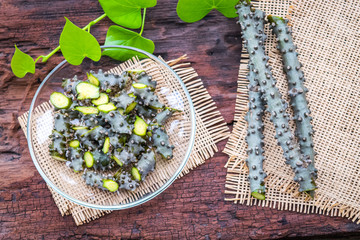 This is considered to be one of the most effective homemade drinks to fight infections. Giloy is widely known for its health benefits as it helps boost immunity and fight free radicals. Giloy contains various anti-inflammatory properties, while its regular intake might help control your blood sugar levels too.
Ingredients:
Small branches of giloy (2),
Holy basil leaves (7-8),
Neem leaves (6-7),
Cloves (5),
Whole peppercorns (6),
Ginger (1)
How to prepare:
Peel the giloy and chop it into small pieces
Add it along with all the ingredients
Add 2 glasses of water and blend it together
Heat the smooth paste in pan on medium flame
Add 2 glasses of water again and boil it
Wait till the kadha is reduced to half and then strain it
Ginger and apple cider vinegar kadha (6 Immunity booster drink recipe)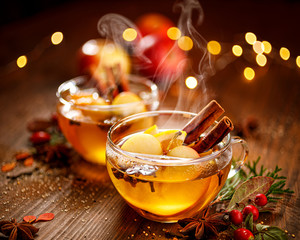 Ginger offers various benefits and may offer relief from cold and fever as well. Also, apple cider vinegar offers various health benefits that makes it one of the best homemade drinks to fight infections. This kadha for immunity also contains various anti-inflammatory properties.
Ingredients:
1 cup of Water,
Ginger,
Apple cider vinegar,
Raw honey,
Cayenne pepper
How to prepare:
Boil 1 cup of water for sometime
Add peeled and grated ginger
Cover and steep it for 5 mins
Add 1 teaspoon apple cider vinegar, 1 teaspoon raw honey and a pinch of cayenne pepper
Mix it and drink when warm
Pepper rasam (6 Immunity booster drink recipe)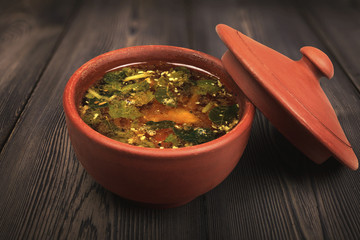 Ingredients:
To Grind
1 tsp Whole pepper corn/ Sabut Kali Mirch
1 tsp Cumin Seed/ Jeera
2 Dry Red Chili
For Making Rasam
2 medium Tomato/ tamatar
1 Piece Tamarind/ Imli gooseberry size
1/4 cup Fresh Coriander/ Hara Dhaniya chopped
2.5 cup Water
1/5 tsp Turmeric/ Haldi
To Taste Salt/Namak
For the Tempering
1 tbsp Clarified butter/ Ghee
1 tsp Mustard seeds/ Rai
1/2 tsp Cumin seeds/ Jeera
Pinch Asafoetida/ Hing
10 Curry Leaves
How to prepare:
Wash tamarind and then soak in 1/2 cup warm water and then after an hour squeeze out the juice,strain and keep side.
Add cumin,pepper corn and whole red chili within the mixer jar and grind to form a powder.
In a pan add the finely chopped tomatoes, the tamarind extract, ground pepper cumin mix, turmeric, salt and a couple of tbsp of chopped coriander and simmer for about 10 minutes or till tomatoes become soft and mushy.
Remove the froth from the boiling rasam.
You can add some more water to adjust the consistency
Heat ghee in a small pan and add mustard seeds, cumin and when they start to crackle then add asafoetida and curry leaves .
Now add the tempering on the simmering rasam and add the remaining chopped coriander and switch off the flame.
Serve hot rasam with some ghee rice , raw banana fry papad and pickle
Dry Ginger Coffee (Chukku Kaapi) (6 Immunity booster drink recipe)
Dry Ginger Coffee could also be a famous traditional healthy coffee of kerala people made by brewing dry ginger with coffee powder. Its one among the daily recipe made in Kerala fairly often in many homes during colder weather. Dried ginger, black pepper, jeera, holy basil, etc, are utilized in this natural home remedy recipe.
Serve this Chukku Kaapi Recipe (Dry Ginger Coffee) during early mornings and in evenings to urge obviate common cough and cold, and build a general immunity and helps in improving response and attention as well.
Ingredients:
4 cups Water
1 tablespoon Dry ginger powder,Black pepper powder and Instant Coffee Powder
20 Tulsi (holy basil)
1 teaspoon Cumin seeds (Jeera)
4 Cardamom (Elaichi) Pods/Seeds
3 tablespoons Jaggery , (adjust to taste)
1/4 teaspoon Salt , or to taste
Chukku Kaapi Recipe – Dry Ginger Coffee
How to prepare:
Take a saucepan, boil enough water.
Add in jaggery once the water is boiling and stir till it dissolves.
Once jaggery is dissolved, add in dry ginger powder, cumin seeds, coffee powder, black pepper and boil for about 4 minutes to make the brew even and effective.
Now add Tulsi (holy basil) leaves and let the mixture boil for 2-3 minutes.
Once done add cardamom powder, a bit of salt and switch off heat.
Strain the Chukku Kaapi into serving cups and serve hot in mornings and evenings to urge obviate common cough and cold.
4s COMMENTS