14 December, 2020
5 DESSERTS TO TRY THIS CHRISTMAS!!!!!!!!!!!!!!!!!
Comments : 3 Posted in :
dessert
on
by :
Rakhi Menon
5 DESSERTS TO TRY THIS CHRISTMAS!!!!!!!!!!!!!!!!!
Hello every one Am Rakhi Menon lets enjoy Christmas by baking some cookies!!  
'This the time to be jolly, friends!
If I even have not already mentioned it, I absolutely love this season. Christmas is within the air the instant we touch December 1st and since then on, I can't stop but believe new, fun, and delicious recipes to bring ahead for you guys to sweeten your winters as well!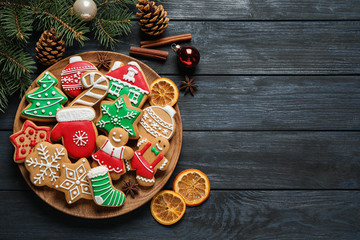 From whipping up and hogging on the yummiest of desserts to cozy winter evenings, what's there to not love about December, haha? And to form this month sweeter and yummier, I even have 10 recipes that i feel you guys should definitely go for the Christmas festival. I am sure within the following recipes, you'll find something of your liking and that i really hope you guys will love trying out the recipes!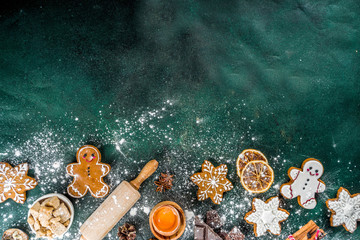 Christmas Shortbread Cookies(5 DESSERTS TO TRY THIS CHRISTMAS!!!!!!!!!!!!!!!!!)
A few notes before you get started-
Avoid baking your your cookies by directly keeping them on the oven tray. Use a cooking utensil or 2 layers of butter paper. If you don't have any of those , use 2 layers of aluminum foil
Knead the dough properly. it's going to take a while but confirm you knead it until it are often rolled properly without cracking
Do not over bake the cookies. you recognize your cookies are done once the sides become golden-brown. The cookies are soft once they are just out of the oven. allow them to rest on the oven tray for five minutes before handling them.
I used disposable piping bag to try to to the icing. If you don't have a piping bag, simply use a knife or back of a spoon to spread the icing.
Ingredients
Cookies-
2 cups butter, softened
1 cup caster sugar
2 tsp vanilla
4 cups all purpose flour
Icing-
2 egg whites
4 cup powdered sugar , sifted twice.
Green coloring
Instructions
Cookies-
Pre-heat the oven to 180*C
Cream the butter and sugar until fluffy. Stir in vanilla
Add flour and blend well. Mix until the dough comes together.
If the butter is just too soft, cling wrap the dough and refrigerate until it's tough enough to figure with.
Roll out the dough into a ¼ of an in. thick circle.
Use a kitchen utensil to chop the dough into the specified shape.
Bake for 10-12 minutes until the sides become golden-brown. Le them cool completely before trying to lift them off the tray.
Icing-
Beat egg whites during a large bowl employing a whisk or a spoon
Add sifted powdered sugar , half a cup at a time.
Whisk well.
Keep adding sugar until you achieve the specified consistency. If the icing remains runny, add more sugar.
Add half tsp of green coloring and blend well.
Orange Spice Christmas Cookies(5 DESSERTS TO TRY THIS CHRISTMAS!!!!!!!!!!!!!!!!!)
You know December is my favourite time of the year which is because I can make many cookies! These (egg less) tea infused cookies are perfect for the season- they're easy to form , festive and super pretty. What makes them even better is that the Orange Spice tea from Tea Box. it's star anise, cinnamon, orange rind and clove- basically all the goodness you would like this winter. The notes of of these spices add such a lot to those simple and traditional cookies. I used whole tea leaves and easily crushed them in my cookie dough.
Ingredients
1 cup butter, softened
1/2 cup sugar
2 cups all purpose flour
1 tbsp Orange Spice tea leaves
1 tsp water (if the dough doesn't come together)
/4 cup raspberry jam
Instructions
Pre-heat the oven to 180*C
Cream the butter and sugar until fluffy.
Add flour and blend well. Crush tea leaves and increase the dough. if the dough is hard and grainy, add water
Knead the dough properly until it are often rolled into the specified size
Use star cookie cutters to chop out the cookies.
Bake for 10-12 minutes. Once cooled, fill with raspberry jam and sandwich the cookies
Christmas Punch(5 DESSERTS TO TRY THIS CHRISTMAS!!!!!!!!!!!!!!!!!)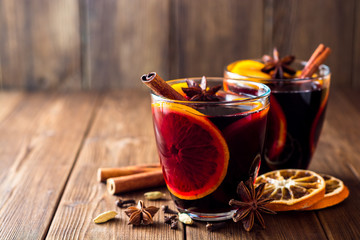 Ingredients
375 ml Rosa Rosa from Big Banyan
1 cup brewed breakfast tea
2 plums, sliced
4 cinnamon sticks
1 nutmeg. finely grated
2-3 star anise
2 oranges, sliced
2 grapefruits, sliced
Instructions
In a saucepan/ skillet set over medium heat, heat Rosa Rosa and therefore the tea. don't boil.
Add plum slices and spices and cook for an additional 2-3 minutes.
Pour in glasses and add orange and grapefruit slices.
Serve warm.
Earl Grey Lemon Coconut Cake(5 DESSERTS TO TRY THIS CHRISTMAS!!!!!!!!!!!!!!!!!)
Ingredients
2 cups all purpose flour (maida)
4 tea-spoons baking powder
1 + ½ cup caster sugar
1 cup vegetable oil
4 eggs
1 tsp vanila extract
¼ cup milk
2 Earl Grey tea bags
zest of 1 lemon
1 cup whipped cream
1 cup shredded coconut
white chocolate trees, to decorate
Instructions
Gently brush your 9″ cake pan butter and dirt with all purpose flour. Line with parchment paper. Pre-heat your over to 180C.
Bring the milk and therefore the tea bags to a boil and let it cool.
In a medium bowl, combine all purpose flour, lemon peel and leaven .
Whisk until well combined.
Take a large bowl, beat sugar and oil until the mixture becomes light and fluffy, for about 3-5 minutes.
Include eggs, one by one, mixing well after each edition. Beat in vanilla extract.
Now add the dry ingredients to the wet ingredients in three batches, alternating with milk.
Do not over mix. Bake at 180C for 30-40 minutes.
Once the cake has cooled completely, top with topping and canopy with shredded coconut.
Decorate with white chocolate trees.
Chocolate Pies(5 DESSERTS TO TRY THIS CHRISTMAS!!!!!!!!!!!!!!!!!)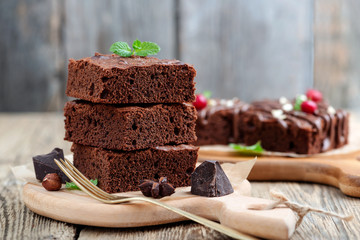 Ingredients
¾ cup whole flour
½ cup traditional oats
3 tablespoons castor sugar
⅓ cup cold butter, cubed
1 tablespoon cold water
FOR FILLING
1 cup finely chopped semi-sweet chocolate
¼ cup crushed walnuts
1 tablespoon corn flour
Instructions
Pre-heat the oven to 180 C.
In a home appliance , combine flour, oats, sugar and cold butter. Pulse until the mixture resembles a course meal.
Add water and blend until the dough begins to return together.
Transfer the dough onto a wrapping and refrigerate for half-hour .
Roll up the chilled dough on a lightly floured surface.
Prepare the Kitchen Aid 6-Cavity Pie Pan with removable bottoms with the dough.
Bake at 180 C for five minutes.
Melt the chocolate.
Add crushed walnuts and corn flour. increase the semi- baked pie shells.
Using star cookie cutters, cut out stars from the dough and place it on the pies.
Bake at 180C for quarter-hour .
3s COMMENTS